2012 Blue Stars Merchandise Available Online
Jul 25, 2012 9:09 AM (Submitted by: Bradley Harris)




2012 Blue Stars merchandise is now available at our online store.

Order now for the best selection and to get the sizes and quantities you need. Many new designs of T-shirts, sweatshirts, hats, and other Blue Stars gear, such as drink bottles, lanyards, bandanas, and baby bibs, to name a few.

Show your support of your favorite corps...the Blue Stars!
Back to News Index
© 1998 - 2013 Blue Stars Drum & Bugle Corps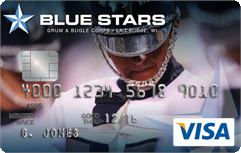 Get a Blue Stars Visa
and after you use the card for the first time, the Blue Stars get $50!